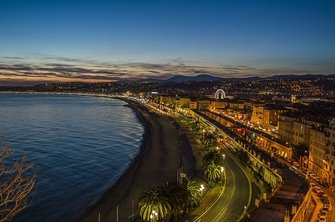 Nice - The Capital of European Carnival
Owners of holiday homes in Nice will flock to their Riviera boltholes this February to take part in one of France's most spectacular and colourful street festivals.
For an easily-accessible holiday home which combines a bustling and cosmopolitan city with a vast expanse of beach, buying a property in Nice is hard to beat. The capital of the Riviera, which has been home to reams of writers and artists, is widely considered to be one of the world's top cultural hotspots.