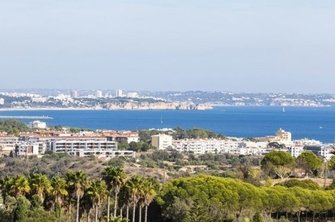 Portugal's sporting paradise: buying property in the Algarve
The southern Portuguese region of the Algarve has long been a popular destination to own a holiday home since it was put on the map with the advent of package tourism in the 1960s. Boasting over 300 days of sunshine (Portugal is officially one of the sunniest countries in the world), it boasts mild winters and hot summers, gold-sand beaches and unspoilt villages. Plus, it has the added advantage for British holiday home owners in that English is widely spoken across the region.

Shortly after the development of tourism, a swathe of golf courses sprang up along the Algarve's dramatic coastline. Thereafter, the region gained a reputation as a first-rate destination for semi-retired or retired professionals who've headed south from Britain to improve their handicaps.